Strung orizontal CNC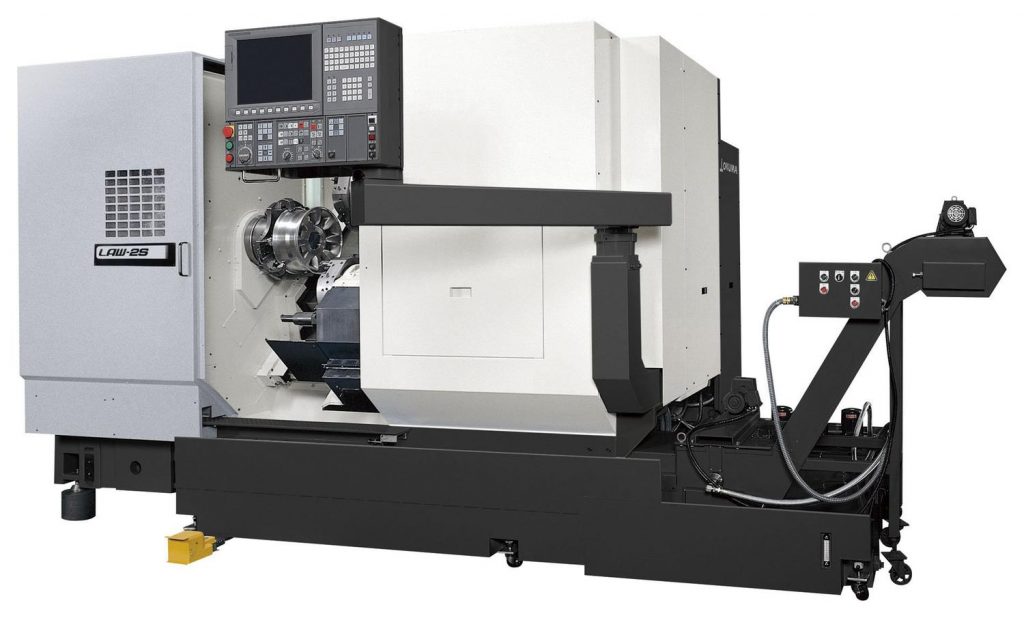 Now in its second generation, the LAW-2S is a proven leader in the wheel industry with its unique combination of simultaneous 4-axis turning to reduce cycle time and the gold standard Okuma reliability. A 500 mm turning diameter, powerful spindle and ten available tools make this a true performer for all manner of wheel finishes – from mirrors to spinners, and myriad consumer upgrades. To top it all off, the LAW-2S offers efficient chip handling and a robot- and line-friendly design to accommodate any production process configuration.
Acum, la a doua generație, LAW-2S este un lider dovedit în industria roților, prin combinația sa unică de strunjire simultană pe 4 axe pentru a reduce timpul de ciclu și fiabilitatea standard de aur Okuma. Un diametru de strunjire de 500 mm, un arbore puternic și zece scule disponibile fac din acesta un adevărat performant pentru toate tipurile de finisaje ale roților – de la oglinzi la filare, precum și nenumărate actualizări pentru consumatori. În plus, LAW-2S oferă o manipulare eficientă a cipurilor și un design compatibil cu robotul și linia pentru a se potrivi oricărei configurații a procesului de producție.
Specificații Tehnice
| | |
| --- | --- |
| Diametrul Max. strunjire [mm] | 630 |
| Lungime Max. strunjire [mm] | 3,000 |
| Viteza arbore principal [min-1] | 1,250 |
| Numărul de scule | 6 / 4 |
| Putere Motor (VAC) [kW] | 55/45 |
| Prelucrări / opționale | – |
Produse Similare